Contact shortcuts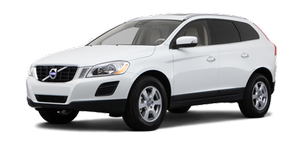 A quick way of searching the phone book for contacts in normal view is to turn TUNE clockwise to access the phone book and then counter- clockwise to select a contact from the list.
Press OK/MENU to call.
Each name in the phone book has a default phone number. If the # symbol is displayed to the right of it, this indicates that there are additional phone numbers for this contact. To use a phone number other than the default one, press the

button on the center console control panel. Turn TUNE to select a different phone number and press OK/MENU to call.
It is also possible to search for a contact by using the center console keypad to enter the first letter(s) of the contact's name (see also the following table "Buttons in the center console" for each button's function).
The list of contacts can also be accessed from normal view by pressing and holding the button on the center console keypad with the first letter of the contact's name. For example, pressing and holding button 6 would provide direct access to the section of the list with contacts whose names begin with M.
See also:
Search
The keypad in the center console can be used to search for a file in the currently selected folder. Start the search by either turning TUNE (to access the folders) or by pressing one of the chara ...
Rear fog light
This light indicates that the fog light is on. ...
Types of lists used in the manual
Procedures Procedures (step-by-step instructions), or actions that must be carried out in a certain order, are arranged in numbered lists in this manual. 1 If there is a series of illustration ...