The camera's limitations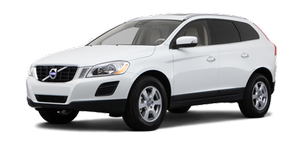 The camera is used by Collision Warning with Auto-brake, Driver Alert Control (see page 180), and Lane Departure Warning (see page 183).
NOTE
• To help protect the camera in very hot conditions, it may be temporarily switched off for approximately 15 minutes after the engine has been started.
• Keep the section of the windshield in front of the camera clean and free of ice, snow, or condensation.
WARNING
• The camera has the same limitations as the human eye. In other words, its "vision is impaired" by adverse weather conditions such as heavy snowfall, dense fog, etc. These conditions may reduce the function of systems that depend on the camera or cause these systems to temporarily stop functioning.
• Never place any objects, decals, etc., on the windshield in front of the camera.
This could reduce or block the camera's function, and could cause one or more of the systems that utilize the camera to stop functioning.
• Strong sunlight, reflections from the road surface, ice or snow covering the road, a dirty road surface, or unclear lane marker lines may drastically reduce the camera's capacity to detect the side of a lane, a pedestrian or another vehicle.
See also:
S80 in the Market
The market for a large luxury sedan from Volvo has always been hampered by the fact that the people car buyers want to protect most are their family, and families often opt for wagons and SUVs. Th ...
Gauges
Gauges in the instrument panel 1 Speedometer. 2 Fuel gauge. Please note that the fuel level indicator in the gauge moves from right to left as the amount of fuel in the tank decreases. The a ...
Precautions when the vehicle is being towed
Attach jumper cables (see page 116) to provide current for releasing the electric parking brake and to move the gear selector from the P position to N. Be sure that the steering wheel lock ...