Standby mode (temporary deactivation)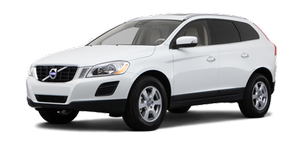 Press

to temporarily deactivate cruise control (put it in standby mode). The set speed, for example 55 mph, is then shown in parentheses.
The previously set speed and time interval are resumed by pressing

.
WARNING
There may be a significant increase in speed after the

button has been pressed.
When ACC is in active mode, the vehicle's speed increases by approximately 1 mph (1 km/h) each additional time

is pressed.
See also:
Song Seek and Song Memory
The Song Seek and Song Memory functions provide both audio and visual notification when Sirius is broadcasting your favorite songs. Song Seek enables you to store the name of the song for future ...
Attempting to start the vehicle
If damage to the vehicle is minor and there is no fuel leakage, you may attempt to start the vehicle. To do so: 1. Remove the remote key from the ignition slot and open the driver's door. If a ...
Removing and storing the cargo net
Press the release buttons on the locks on the straps and pull out a small section of the strap. Press in the catches on the straps' hooks and remove the hooks from the eyelet. Fold u ...