Active chassis (Four C)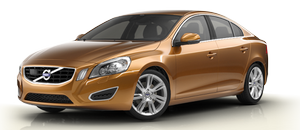 Active chassis, Four-C (Continuously Controlled Chassis Concept), regulates the characteristics of the shock absorbers so that the car's driving characteristics can be adjusted. There are three settings: Comfort, Sport and Advanced.
Comfort
Comfort mode offers a somewhat softer ride and the transmission shifts gears at lower rpm. This mode is particularly suitable for long-distance highway driving. The indicator light in the button will be on when this mode is selected.
Sport
In this mode, the vehicle's body sway is reduced during cornering and steering response is more immediate. The transmission shifts up at higher rpm for sportier driving. The indicator light in the button will be on to indicate that Sport mode has been selected.
Advanced
In this mode, body sway in curves is minimal and steering response is very direct. Gear shifting is done at high rpm in each gear for dynamic and active driving.
See also:
Listening to satellite radio
The Sirius satellite system consists of a number of high elevation satellites in geosynchronous orbit. NOTE • The digital signals from the Sirius satellites are line-of-sight, which means that p ...
License plate lighting
1. Remove the screws with a screwdriver. 2. Carefully detach the entire bulb housing and pull it out. 3. Replace the bulb. 4. Reinsert the entire bulb housing and tighten the screws. ...
Operating the system
1 - Short press: switch the system ON. Press and hold: switch the system OFF. 2 - Infotainment system mode buttons (RADIO, MEDIA, or TEL). Press a button to access the desired mode and press the ...