Active chassis (Four C)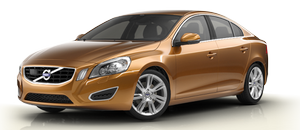 Active chassis, Four-C (Continuously Controlled Chassis Concept), regulates the characteristics of the shock absorbers so that the car's driving characteristics can be adjusted. There are three settings: Comfort, Sport and Advanced.
Comfort
Comfort mode offers a somewhat softer ride and the transmission shifts gears at lower rpm. This mode is particularly suitable for long-distance highway driving. The indicator light in the button will be on when this mode is selected.
Sport
In this mode, the vehicle's body sway is reduced during cornering and steering response is more immediate. The transmission shifts up at higher rpm for sportier driving. The indicator light in the button will be on to indicate that Sport mode has been selected.
Advanced
In this mode, body sway in curves is minimal and steering response is very direct. Gear shifting is done at high rpm in each gear for dynamic and active driving.
See also:
Recalibrating TPMS (Canadian models only)
In certain cases, it may be necessary to recalibrate TPMS to conform to Volvo's recommended tire inflation pressures (see the inflation pressure table on page 275), for example, if higher infl ...
Quality and equipment
In the Volvo XC90 considerable importance has been attached to providing a comprehensive standard specification to reflect the upmarket ambience of the car itself. Luxurious touches such as the ...
Maintenance
Your Volvo passed several major inspections before it was delivered to you, in accordance with Volvo specifications. The maintenance procedures outlined in the Warranty and Service Records Inf ...