Hoisting the vehicle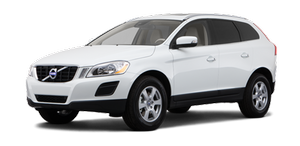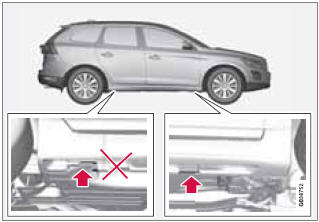 If a garage jack is used to lift the vehicle, the two jack attachments points should be used.
They are specially reinforced to bear the weight of the vehicle. A garage jack can also be placed under the front of the engine support frame.
Take care not to damage the splash guard under the engine. Ensure that the jack is positioned so that the vehicle cannot slide off it.
Always use axle stands or similar structures.
If a two-post hoist is used to lift the vehicle, the front and rear lift arm pads should be centered under the reinforced lift plates on the inboard edge of the sill rail (see illustration).
See also:
Reverse Ѓ)
The vehicle must be stationary when position R is selected. ...
How can my vehicle fail OBD II emission inspection?
Your vehicle can fail OBD II emission inspection for any of the following reasons. Х If your Check Engine (MIL) light is lit, your vehicle may fail inspection. Х If your vehicle's Check Engine l ...
Changing wheels with TPMS
Please note the following when changing or replacing the factory installed TPMS wheels/ tires on the vehicle: Х Only the factory-mounted wheels are equipped with TPMS sensors in the valves. Х ...