Maintenance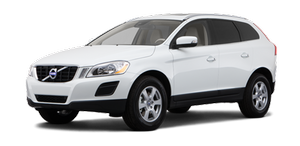 Your Volvo passed several major inspections before it was delivered to you, in accordance with Volvo specifications. The maintenance procedures outlined in the Warranty and Service Records Information booklet, many of which will positively affect your vehicle's emissions, should be performed as indicated. It is recommended that receipts for vehicle emission maintenance be retained in case questions arise concerning maintenance. Inspection and maintenance should also be performed anytime a malfunction is observed or suspected.
See also:
Exterior
For 2008, the nose and tail are modified, and though Volvo says it has changed the headlights and taillights, it seems limited to the elements within, such as taillamp LEDs and lens colors, and no ...
Interior Design
While the exterior of the Volvo S40 could be described as evolutionary from the S60 and S80, the interior represents nothing less than a revolution in car design. Its focal point is an ultra-thin ...
Seating
The C70 is a comfortable car if you're in one of the front seats. They have a bit of side bolstering — so you feel like you're sitting in the seats, not perched on top of them — but the bolstering ...