About this manual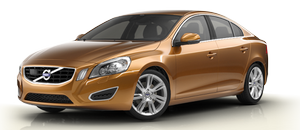 Before you operate your vehicle for the first time, please familiarize yourself with the information found in the chapters "Your Driving Environment" and "During Your Trip."
Information contained in the balance of the manual is extremely useful and should be read after operating the vehicle for the first time.
The manual is structured so that it can be used for reference. For this reason, it should be kept in the vehicle for ready access.
Footnotes
Certain pages of this manual contain information in the form of footnotes at the bottom of the page. This information supplements the text that the footnote number refers to (a letter is used if the footnote refers to text in a table).
Display texts
There are several displays in the driverТs field of vision that show messages generated by various systems and functions in the vehicle. These texts are indicated in the OwnerТs Manual by being in slightly larger type than the surrounding text and are printed in gray, (for example: Change doors unlock setting).
See also:
Other fluids and lubricants
A Under normal driving conditions the transmission oil does not need changing during its service life. However, it may be necessary under adverse driving conditions. B Models without headlight ...
Accessing and using menus
In menu mode, you can change settings and program new functions in the audio system. The various menu alternatives are shown in the display, and the current level in the menu structure is show ...
Minor stone chips and scratches
Material: Х Primer Ц can Х Paint Ц touch-up pen Х Brush Х Masking tape If the stone chip has not gone down to the bare metal and an undamaged color coat remains, you can add paint immediately ...