Decals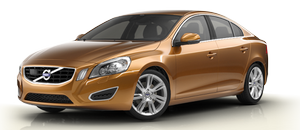 There are various types of decals in the vehicle whose purpose is to provide important information in a clear and concise way. The importance of these decals is explained as follows, in descending order of importance.
Black ISO symbols on a yellow warning background, white text/image on a black background. Decals of this type are used to indicate potential danger. Ignoring a warning of this type could result in serious injury or death.
Risk of damage to the vehicle
White ISO symbols and white text/image on a black or blue warning background and space for a message. If the information on decals of this type is ignored, damage to the vehicle could result.
Information
White ISO symbols and white text/image on a black background. These decals provide general information.

NOTE
The decals shown in the Owner's Manual are examples only and are not intended to be reproductions of the decals actually used in the vehicle. The purpose is to give an indication of how they look and their approximate location in the vehicle. The applicable information for your particular vehicle can be found on the respective decals in the vehicle.
See also:
Hood and engine compartment
Turn the handle located under the left side of the dash approximately 20-25 degrees clockwise to release the hood lock. Lift the hood slightly. Press the release control (located under the r ...
Rear fog light
The single rear fog light is located in the driver's side taillight cluster. The rear fog light will only function in combination with the high/low beam headlights. Press the button to switch ...
Other voice control settings found in MY CAR
• Voice user setting: Two user profiles can be set by pressing MY CAR and going to Settings Voice settings Voice user setting. Select User 1 or User 2. • Voice output volume: Press MY C ...