Decals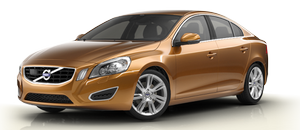 There are various types of decals in the vehicle whose purpose is to provide important information in a clear and concise way. The importance of these decals is explained as follows, in descending order of importance.
Black ISO symbols on a yellow warning background, white text/image on a black background. Decals of this type are used to indicate potential danger. Ignoring a warning of this type could result in serious injury or death.
Risk of damage to the vehicle
White ISO symbols and white text/image on a black or blue warning background and space for a message. If the information on decals of this type is ignored, damage to the vehicle could result.
Information
White ISO symbols and white text/image on a black background. These decals provide general information.

NOTE
The decals shown in the Owner's Manual are examples only and are not intended to be reproductions of the decals actually used in the vehicle. The purpose is to give an indication of how they look and their approximate location in the vehicle. The applicable information for your particular vehicle can be found on the respective decals in the vehicle.
See also:
High/low beam headlights
Continuous high beams 1. Turn the ignition key to position II. 2. With the light switch in position , (see page 67) pull the turn signal lever toward the steering wheel to toggle between high a ...
Scanning
SCAN automatically searches through the list of satellite channels. The search will only be carried out in the selected category, see page 215 for more detailed information on the scan functio ...
SURROUND MODE
Surround sound settings are used to balance sound levels throughout the vehicle. Surround settings for the various sound sources are made separately. There are three settings for surround sound. ...