Decals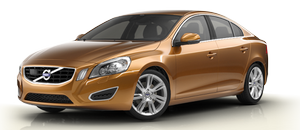 There are various types of decals in the vehicle whose purpose is to provide important information in a clear and concise way. The importance of these decals is explained as follows, in descending order of importance.
Black ISO symbols on a yellow warning background, white text/image on a black background. Decals of this type are used to indicate potential danger. Ignoring a warning of this type could result in serious injury or death.
Risk of damage to the vehicle
White ISO symbols and white text/image on a black or blue warning background and space for a message. If the information on decals of this type is ignored, damage to the vehicle could result.
Information
White ISO symbols and white text/image on a black background. These decals provide general information.

NOTE
The decals shown in the Owner's Manual are examples only and are not intended to be reproductions of the decals actually used in the vehicle. The purpose is to give an indication of how they look and their approximate location in the vehicle. The applicable information for your particular vehicle can be found on the respective decals in the vehicle.
See also:
Loss of a remote key
If either of the remote keys is lost, the other should be taken with the car to a Volvo retailer. As an anti-theft measure, the code of the lost remote key must be erased from the system. NO ...
Activating RSE
The RSE system can be activated using controls on the front or rear screens. From the front seat, press MEDIA (see the following illustration) and select RSE. From the rear seat, press the scree ...
W – Winter/Wet driving mode –enhanced vehicle traction
Press the W button at the base of the gear selector to engage/disengage this driving mode (see illustration). The W symbol will appear in the display (see page 58) when the function is activated ...