Types of lists used in the manual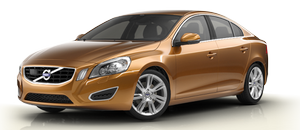 Procedures
Procedures (step-by-step instructions), or actions that must be carried out in a certain order, are arranged in numbered lists in this manual.
If there is a series of illustrations associated with step-by-step instructions, each step in the procedure is numbered in the same way as the corresponding illustration.
1 Lists in which letters are used can be found with series of illustrations in cases where the order in which the instructions are carried out is not important.

A Arrows with or without numbers are used to indicate the direction of a movement.
If there are no illustrations associated with a step-by-step list, the steps in the procedure are indicated by ordinary numbers.
Position lists

Red circles containing a number are used in general overview illustrations in which certain components are pointed out. The corresponding number is also used in the position list's description of the various components.
Bullet lists
Bullets are used to differentiate a number of components/functions/points of information that can be listed in random order.
For example:
See also:
More information about registeringand connecting cell phones
A maximum of 5 cell phones can be registered in the hands-free system. Registration only needs to be done once for each phone. After registration, the cell phones can then be found in the list of ...
Playing a disc
Press MEDIA several times until Disc is displayed. Release the button and wait several seconds or press OK/MENU. If there is a disc in the player, it will begin playing automatically. Otherwise, ...
Replacing high/low beams/turn signal/parking light bulbs
WARNING • The engine should not be running when changing bulbs. • If the engine has been running just prior to replacing bulbs in the headlight housing, please keep in mind that components in th ...