Types of lists used in the manual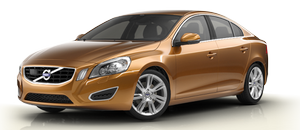 Procedures
Procedures (step-by-step instructions), or actions that must be carried out in a certain order, are arranged in numbered lists in this manual.
If there is a series of illustrations associated with step-by-step instructions, each step in the procedure is numbered in the same way as the corresponding illustration.
1 Lists in which letters are used can be found with series of illustrations in cases where the order in which the instructions are carried out is not important.

A Arrows with or without numbers are used to indicate the direction of a movement.
If there are no illustrations associated with a step-by-step list, the steps in the procedure are indicated by ordinary numbers.
Position lists

Red circles containing a number are used in general overview illustrations in which certain components are pointed out. The corresponding number is also used in the position list's description of the various components.
Bullet lists
Bullets are used to differentiate a number of components/functions/points of information that can be listed in random order.
For example:
See also:
Introduction
The RSE system provides entertainment for the rear seat passengers by making it possible to e.g., watch a film, play music, listen to the radio or connect an external device such as a game con ...
Whiplash Protection System – WHIPS
General information Whiplash Protection System (WHIPS) – front seats only The WHIPS system consists of specially designed hinges and brackets on the front seat backrests designed to help abs ...
Call lists
Call lists are copied to the hands-free function each time a cell phone is connected and the lists are updated while the phone is connected. In normal view, turn TUNE counter-clockwise to see t ...