Types of lists used in the manual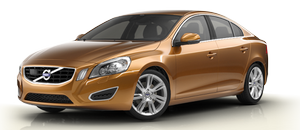 Procedures
Procedures (step-by-step instructions), or actions that must be carried out in a certain order, are arranged in numbered lists in this manual.
If there is a series of illustrations associated with step-by-step instructions, each step in the procedure is numbered in the same way as the corresponding illustration.
1 Lists in which letters are used can be found with series of illustrations in cases where the order in which the instructions are carried out is not important.

A Arrows with or without numbers are used to indicate the direction of a movement.
If there are no illustrations associated with a step-by-step list, the steps in the procedure are indicated by ordinary numbers.
Position lists

Red circles containing a number are used in general overview illustrations in which certain components are pointed out. The corresponding number is also used in the position list's description of the various components.
Bullet lists
Bullets are used to differentiate a number of components/functions/points of information that can be listed in random order.
For example:
See also:
Park position (P)
Select the P position when starting or parking. Shiftlock When P has been selected, the transmission is mechanically blocked in this position. The brake pedal must be depressed and the ignition ...
Switching off the rear screens
Both of rear screens can be switched off from the front center control panel. This function can be activated under RSE settings Display off as explained in points 2-4 in the section " ...
Sound settings
1. Press the SOUND button (2) repeatedly until you come to the setting that you wish to change. Choose BASS, TREBLE, FADER, BALANCE, , CENTER or SURROUND. 2. Use the SELECTOR control (1) to adj ...