Basic sound settings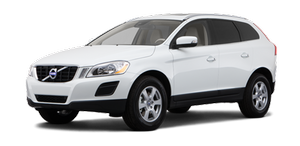 Press SOUND to display the basic sound setting menu (Bass, Treble, etc). Continue pressing SOUND or OK/MENU to display the other setting alternatives.
Adjust the setting by turning TUNE and save the new setting by pressing OK/MENU.
Continue pressing SOUND or OK/MENU to display:
• Surround:1 Can be set to On or Off. When switched on, the system will automatically select settings for the best sound quality, which is normally DPLII and

will appear in the display. If the recording was made using Dolby Digital technology, playback will be provided with this setting and

will appear in the display. If Surround is switched off, audio will be provided using 3 channel stereo.
• Bass: Bass level.
• Treble: Treble level.
• Fader: Balance between the front and rear speakers.
• Balance: Balance between the right and left speakers.
• Subwoofer*: subwoofer volume level.
• DPL II center level/3 channel center level1: Volume for the center speaker.
• DPL II surround level (only when Surround is on): Surround level.
See also:
Air distribution
1 Manual air distribution—defroster 2 Manual air distribution—dashboard air vents 3 Manual air distribution—floor The figure consists of three buttons. When a button is pressed, the correspondi ...
Demanding driving
In demanding driving conditions, such as operating the vehicle in hot weather, towing a trailer, or driving for extended periods at higher altitudes than normal, it may be advisable to switch to h ...
Spare wheel
The following instructions only apply if you have purchased an accessory temporary spare wheel for your vehicle. If there is no temporary spare wheel in your vehicle, please see 284 for instructio ...