Introduction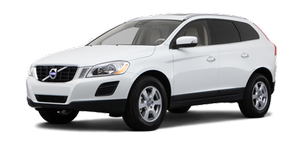 Normally, when the accelerator pedal is released while driving down hills, the vehicle's speed slows as the engine runs at lower rpm (the normal engine braking effect). However, if the downhill gradient becomes steeper and if the vehicle is carrying a load, speed increases despite the engine braking effect. In this situation, the brakes must be applied to reduce the vehicle's speed.
HDC is a type of automatic engine brake and makes it possible to increase or decrease the vehicle's speed on downhill gradients using only the accelerator pedal, without applying the brakes. The brake system functions automatically to maintain a low and steady speed.
HDC is particularly useful when driving down steep hills with rough surfaces, and where the road may have slippery patches.
WARNING
HDC does not function in all situations, and is a supplementary braking aid. The driver has full responsibility for driving in a safe manner.
See also:
All Wheel Drive
All Wheel Drive (AWD) – general information Your Volvo can be equipped with an electronically controlled All Wheel Drive system, which means that power is distributed automatically between the fr ...
General information
Occupant Weight Sensor (OWS) indicator light ...
Quality and equipment
In the Volvo XC90 considerable importance has been attached to providing a comprehensive standard specification to reflect the upmarket ambience of the car itself. Luxurious touches such as the ...