Introduction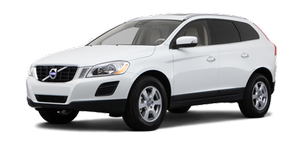 Normally, when the accelerator pedal is released while driving down hills, the vehicle's speed slows as the engine runs at lower rpm (the normal engine braking effect). However, if the downhill gradient becomes steeper and if the vehicle is carrying a load, speed increases despite the engine braking effect. In this situation, the brakes must be applied to reduce the vehicle's speed.
HDC is a type of automatic engine brake and makes it possible to increase or decrease the vehicle's speed on downhill gradients using only the accelerator pedal, without applying the brakes. The brake system functions automatically to maintain a low and steady speed.
HDC is particularly useful when driving down steep hills with rough surfaces, and where the road may have slippery patches.
WARNING
HDC does not function in all situations, and is a supplementary braking aid. The driver has full responsibility for driving in a safe manner.
See also:
Suspension
The advanced, independent suspension system employs spring struts at the front, the geometry of which has been carefully calculated to provide quick and precise steering response, enhancing the ca ...
Main CD Audio menu
Disc menu Random Scan Audio settings ...
Symbols and messages in the display
When City Safety™ automatically applies the brakes, one or more of the symbols in the main instrument panel may illuminate and its associated message will be displayed. A text message can be er ...