Low battery voltage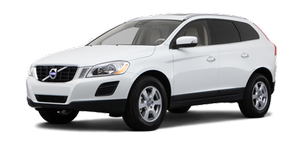 If the battery voltage is too low, the parking brake cannot be applied or released. Connect an auxiliary battery if the battery voltage is too low, see page 114.
See also:
Impact protection
The two front airbags are 'intelligent' and deploy in two stages according to the severity of the accident, alleviating the risk of facial injuries caused by the occupants' faces impacting with th ...
Introduction
The load carrying capacity of your vehicle is determined by factors such as the number of passengers, the amount of cargo, the weight of any accessories that may be installed, etc. To increase ...
Volvo and the environment
Volvo is committed to the well being of its customers. As a natural part of this commitment, we care about the environment in which we all live. Caring for the environment means an everyday inv ...