Resetting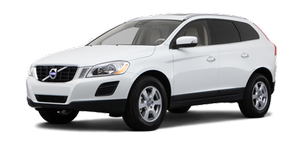 If the battery has been disconnected, the auto open function must be reset so that it will work properly.
1. Gently raise the front section of the button to close the window and hold it for one second.
2. Release the button briefly.
3. Raise the front section of the button again for one second.
See also:
Installation
1. Lower the battery into the battery box. 2. Move the battery inward and to the side until it reaches the rear edge of the box. 3. Tighten the clamp that secures the battery. 4. Connect the ve ...
Switching off the engine
With the engine running, press the START/ STOP ENGINE button. If the gear selector is not in the P position or if the vehicle is moving, press the button twice or press and hold it in until the ...
Paint touch up
Model plate with paint color code Paint damage requires immediate attention to avoid rusting. Make it a habit to check the finish regularly – when washing the vehicle for instance. Touch-up if n ...