Rear fog light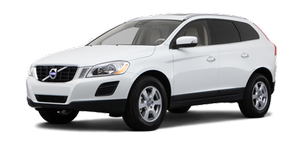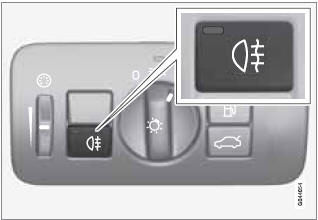 Rear fog light
The single rear fog light is located in the driver's side taillight cluster. The rear fog light will only function in combination with the high/low beam headlights.
Press the button to switch the rear fog light on/off.
> The rear fog light indicator symbol

on the instrument panel and the light in the button come on when the rear fog light is switched on.
NOTE
The rear fog light is considerably brighter than the normal taillights and should be used only when conditions such as fog, rain, snow, smoke or dust reduce visibility for other vehicles to less than 500 ft.
(150 meters).
See also:
Condensation on the inside of thewindows
Keeping the insides of the windows clean will help reduce the amount of condensation that forms on the windows. Use a commercial window cleaning agent to clean the windows. ...
The Moves
While the interior is the S80's standout area, the driver's digs were never the old model's main fault — a lackluster driving experience was. The S80's optional V-8 engine adds some excitement, ma ...
Introduction
The RSE system provides entertainment for the rear seat passengers by making it possible to e.g., watch a film, play music, listen to the radio or connect an external device such as a game con ...