Introduction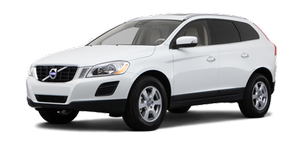 Two remote keys or optional Personal Car Communicators (PCC) are provided with your vehicle. They enable you to unlock the doors and tailgate, and also function as ignition keys to start the vehicle or operate electrical components.
The remote keys contain detachable metal key blades for manually locking or unlocking the driver's door and the glove compartment.
Up to six remotes can be programmed for use on the same vehicle.
The PCCs have enhanced functionality compared with the standard remote key.
NOTE
In the remainder of this chapter, all references to the remote key also pertain to the PCC unless otherwise stated.
WARNING
Never leave the remote key in the ignition if children are to remain in the vehicle.
See also:
How TSA works
Once swaying has begun, it can be very difficult to stop, which makes it difficult to control the vehicle and trailer. The TSA system continuously monitors the vehicle's movements, particularly ...
Load anchoring eyelets
The load anchoring eyelets on both sides of the vehicle are used to fasten straps, etc., to help anchor items in the trunk. WARNING Cover sharp edges on long loads to help prevent injury ...
Shortcut
The menu alternatives are numbered and can be accessed directly by pressing the respective keys on the numbered keypad on the left side of the audio panel. ...