Introduction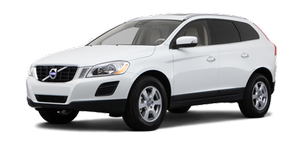 Two remote keys or optional Personal Car Communicators (PCC) are provided with your vehicle. They enable you to unlock the doors and tailgate, and also function as ignition keys to start the vehicle or operate electrical components.
The remote keys contain detachable metal key blades for manually locking or unlocking the driver's door and the glove compartment.
Up to six remotes can be programmed for use on the same vehicle.
The PCCs have enhanced functionality compared with the standard remote key.
NOTE
In the remainder of this chapter, all references to the remote key also pertain to the PCC unless otherwise stated.
WARNING
Never leave the remote key in the ignition if children are to remain in the vehicle.
See also:
Introduction
Certain models are equipped with a tire sealing system that enables you to temporarily seal a hole in the tread surface and re-inflate a flat tire, or to adjust a tire's inflation pressure. The ...
Scanning
SCAN automatically searches through the list of satellite channels. The search will only be carried out in the selected category, see page 215 for more detailed information on the scan functio ...
Demanding driving
In demanding driving conditions, such as operating the vehicle in hot weather, towing a trailer, or driving for extended periods at higher altitudes than normal, it may be advisable to switch to h ...