Emission inspection readiness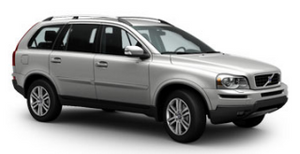 What is an Onboard Diagnostic System (OBD II)?
OBD II is part of your vehicle's computerized engine management system. It stores diagnostic information about your vehicle's emission controls. It can light the Check Engine light (MIL) if it detects an emission control "fault." A "fault" is a component or system that is not performing within an expected range. A fault may be permanent or temporary. OBD II will store a message about any fault.
How do states use OBD II for emission inspections?
Many states connect a computer directly to a vehicle's OBD II system. The inspector can then read "faults." In some states, this type of inspection has replaced the tailpipe emission test.
How can my vehicle fail OBD II emission inspection?
Your vehicle can fail OBD II emission inspection for any of the following reasons.
• If your Check Engine (MIL) light is lit, your vehicle may fail inspection.
• If your vehicle's Check Engine light was lit, but went out without any action on your part, OBD II will still have a recorded fault.
Your vehicle may pass or fail, depending on the inspection practices in your area.
• If you had recent service that required disconnecting the battery, OBD II diagnostic information may be incomplete and "not ready" for inspection. A vehicle that is not ready may fail inspection.
How can I prepare for my next OBD II emission inspection?
• If your Check Engine (MIL) light is lit – or was lit but went out without service, have your vehicle diagnosed and, if necessary, serviced by a qualified Volvo technician.
• If you recently had service for a lit Check Engine light, or if you had service that required disconnecting the battery, a period of driving is necessary to bring the OBD II system to "ready" for inspection. A half-hour trip of mixed stop-and-go/high way driving is typically needed to allow OBD II to reach readiness. Your Volvo retailer can provide you with more information on planning a trip.
• Maintain your vehicle in accordance with your vehicle's maintenance schedule.
See also:
Temporary spare
The spare tire in your vehicle1 is called a "Temporary Spare". Recommended tire pressure (see the placard on the B-pillar or on the fuel filler door) should be maintained irrespective ...
Making a call
1. Ensure that is shown at the top of the center console display and that the handsfree function is in telephone mode. 2. Dial the desired phone number using the center console keypad or use ...
Geartronic–manual shifting
Geartronic allows you to manually shift among your vehicle's six forward speeds. Geartronic can be selected at any time. To access the manual shifting position from Drive (D), move the gear ...