Blower function to reduce battery drain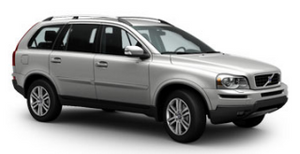 The climate system's blower functions normally while the engine is running.
However, when the engine is switched off (even if the ignition is switched to positions I or II), the blower control will be automatically switched off to avoid unnecessary battery drain.
The following points pertain if the ignition is on but the engine in not running:
Х To restart the blower, turn the control knob to the setting of your choice.
Х After approximately 2 minutes, the blower speed will be reduced to avoid battery drain.
You can reset the blower speed at any time.
Please be aware that the system has been designed to reduce the blower's speed again after 2 minutes, until the engine is started.
If the battery becomes drained:
Х LOW BATTERY, FAN IS REDUCED will be displayed in the text window in the instrument panel.
Х The yellow warning light in the instrument panel (see page 58) will also light up.
See also:
Gasoline containing alcohol and ethers, "Oxygenated fuels"
Some fuel suppliers sell gasoline containing "oxygenates" which are usually alcohols or ethers. In some areas, state or local laws require that the service pump be marked indicating ...
Function check
All indicator and warning symbols light up in ignition mode II or when the engine is started. When the engine has started, all the symbols should go out except the parking brake symsymbol, which o ...
SCAN
This function automatically searches the currently selected waveband (AM, FM1, or FM2) for strong stations. When the radio finds a station, it will pause for approximately 8 seconds, after which i ...