Blower function to reduce battery drain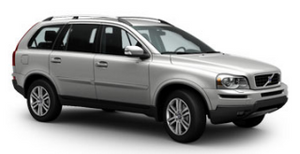 The climate system's blower functions normally while the engine is running.
However, when the engine is switched off (even if the ignition is switched to positions I or II), the blower control will be automatically switched off to avoid unnecessary battery drain.
The following points pertain if the ignition is on but the engine in not running:
• To restart the blower, turn the control knob to the setting of your choice.
• After approximately 2 minutes, the blower speed will be reduced to avoid battery drain.
You can reset the blower speed at any time.
Please be aware that the system has been designed to reduce the blower's speed again after 2 minutes, until the engine is started.
If the battery becomes drained:
• LOW BATTERY, FAN IS REDUCED will be displayed in the text window in the instrument panel.
• The yellow warning light in the instrument panel (see page 58) will also light up.
See also:
How TSA works
Once swaying has begun, it can be very difficult to stop, which makes it difficult to control the vehicle and trailer. The TSA system continuously monitors the vehicle's movements, particularly ...
Bluetooth® hands-free
This feature makes it possible to set up a wireless connection between a Bluetooth􀂟-enabled cell phone and the vehicle's infotainment system. This enables the infotainment system to funct ...
Limitations
Strong sunlight, reflections, extreme light contrasts, the use of sunglasses, or if the driver is not looking straight ahead may make the visual warning signal in the windshield difficult to see ...