BRAKE Ц Brake failure warning light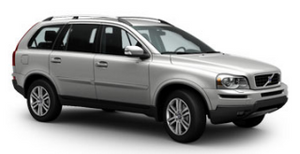 If the light comes on while driving or braking, stop immediately, open the hood and check the brake fluid level in the reservoir.

Canadian models are equipped with this warning light.
See also:
Fuel Formulations
Do not use gasoline that contains lead as a knock inhibitor, and do not use lead additives. Besides damaging the exhaust emission control systems on your vehicle, lead has been strongly linked ...
Uniform Tire Quality Grading
ALL PASSENGER VEHICLE TIRES MUST CONFORM TO FEDERAL SAFETY REQUIREMENTS IN ADDITION TO THESE GRADES Quality grades can be found, where applicable, on the tire sidewall between the tread shoulder ...
Seat belt use during pregnancy
The seat belt should always be worn during pregnancy. But it is crucial that it be worn in the correct way. The diagonal section should wrap over the shoulder then be routed between the breasts ...