Volvo programs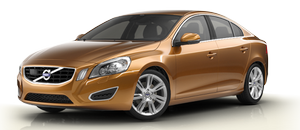 Volvo On Call Roadside Assistance
Your new Volvo comes with a four year ON CALL roadside assistance. Additional information, features, and benefits are described in a separate information package in your glove compartment.
If you require assistance, dial:
In the U.S. 1-800-638-6586 (1-800-63- VOLVO)
In Canada 1-800-263-0475
Technician certification
In addition to Volvo factory training, Volvo supports certification by the National Institute for Automotive Service Excellence (A.S.E.). Certified technicians have demonstrated a high degree of competence in specific areas. Besides passing exams, each technician must also have worked in the field for two or more years before a certificate is issued. These professional technicians are best able to analyze vehicle problems and perform the necessary maintenance procedures to keep your Volvo at peak operating condition.
See also:
Using the infotainment system
If the infotainment system is on when the ignition is switched off, it will come on automatically the next time the ignition is put in mode I or higher and continue using the same source (FM1, ...
Operation
Chassis settings Use the buttons in the center console to change setting. The setting in use when the engine is switched off is activated the next time the engine is started. ...
News - City Safety
City Safety is a new function, sensing if vehicles ahead are moving slower or standing still. By measuring the car's speed and distance to the vehicle ahead, City Safety is able to calculate the b ...