Unleaded fuel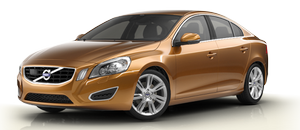 Each Volvo has a three-way catalytic converter and must use only unleaded gasoline. U.S. and Canadian regulations require that pumps delivering unleaded gasoline be labeled "UNLEADED". Only these pumps have nozzles which fit your vehicle's filler inlet. It is unlawful to dispense leaded fuel into a vehicle labelled "unleaded gasoline only". Leaded gasoline damages the three-way catalytic converter and the heated oxygen sensor system. Repeated use of leaded gasoline will lessen the effectiveness of the emission control system and could result in loss of emission warranty coverage. State and local vehicle inspection programs will make detection of misfueling easier, possibly resulting in emission test failure for misfueled vehicles.

NOTE
Some U.S. and Canadian gasolines contain an octane enhancing additive called methylcyclopentadienyl manganese tricarbonyl (MMT). If such fuels are used, your Emission Control System performance may be affected, and the Check Engine Light (malfunction indicator light) located on your instrument panel may light. If this occurs, please return your vehicle to a trained and qualified Volvo service technician for service.
See also:
Auto-brake
If a collision is imminent and the driver has not applied the brakes or begun to steer around the vehicle or pedestrian, the auto-brake function is activated without the driver pressing the brake ...
Removing the key blade
Removing the key blade 1 Slide the spring loaded catch to the side. 2 Pull the key blade straight out of the remote key. ...
Limitations
In certain situations, the BLIS indicator light(s) may illuminate even when there are no other vehicles in the area monitored by the system. NOTE If the BLIS indicator lights illuminate occasional ...