Engine and cooling system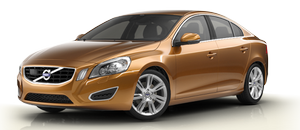 Under special conditions, for example when driving in hilly terrain, extreme heat or with heavy loads, there is a risk that the engine and cooling system will overheat. Proceed as follows to avoid overheating the engine.
Maintain a low speed when driving with a trailer up long, steep hills.
Do not turn the engine off immediately when stopping after a hard drive.

WARNING
The cooling fan may start or continue to operate (for up to 6 minutes) after the engine has been switched off.
Remove any auxiliary lights from in front of the grille when driving in hot weather conditions.
Do not exceed engine speeds of 4500 rpm if driving with a trailer in hilly terrain. The oil temperature could become too high.
See also:
Channel lock
Access to specific channels can be restricted (locked). A locked channel will not provide audio, song titles, or artist information. NOTE All channels are initially unlocked. Locking a chann ...
Automatic opening
The power tailgate can be opened automatically in the three ways: • By pressing and holding the button on the lighting panel until the tailgate begins to open. • By pressing and holding the ...
Turbo Power
All C30s are powered by a turbocharged 2.5-liter inline-five-cylinder that produces 227 horsepower at 5,000 rpm and 236 pounds-feet of torque at only 1,500 rpm. Unlike some turbocharged engines th ...