How BLIS functions in daylight and darkness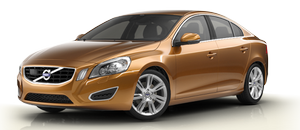 Daylight
BLIS reacts to the shape of surrounding vehicles. The system is designed to help detect motor vehicles such as cars, trucks, buses, motorcycles, etc.
Darkness
BLIS reacts to the headlights of surrounding vehicles. In order to be detected by BLIS, a vehicle in the blind area must have its headlights on. This means, for example, that the system will not detect a trailer without headlights that is being towed behind a car or truck.

WARNING
BLIS does not react to cyclists or mopeds.
BLIS does not react to vehicles that are standing still.
The BLIS cameras have the same limitation as the human eye. In other words, their "vision is impaired" by adverse weather conditions such as heavy snowfall, intense light directly into the camera, dense fog, etc.
See also:
Collision Warning
The radar sensor and the camera work together to detect a pedestrian, stationary vehicles and vehicles that are moving in the same direction as your vehicle. If there is a risk of collision with a ...
Tire rotation
Your vehicle has no required tire rotation. Tire wear is affected by a number of factors such as tire inflation, ambient temperature, driving style, etc. NOTE • If the tires are rotated, they ...
Fuses in the engine compartment
When replacing fuses, be sure to replace a blown fuse with a new one of the same color and amperage (written on the fuse). ...