Driver Alert Control (DAC)– introduction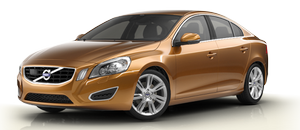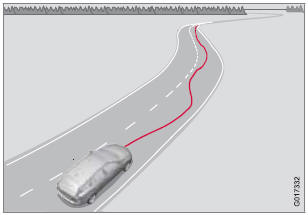 This function is intended to alert the driver if his/her driving becomes erratic, such as if the driver is distracted or fatigued.

NOTE
The camera has certain limitations, see page 160.
A camera monitors the painted lines marking the lane in which the vehicle is traveling and compares the direction of the road with the driver's movements of the steering wheel. The driver is alerted if the vehicle does not follow the lane smoothly.
DAC is designed to help detect a slowly changing driving pattern. It is primarily intended to be used on main roads and is not meant for use in city traffic.

WARNING
DAC is not intended to extend the duration of driving. Always plan breaks at regular intervals to help remain alert.
In certain cases, fatigue may not affect the driver's behavior. In situations of this type, no warning will be provided. Therefore, it is important to take breaks at regular intervals, regardless of whether or not DAC has given a warning.
Limitations
In certain situations, DAC may provide warnings even if the driver's driving pattern has not become erratic.
if the driver is testing the LDW function
in strong crosswinds
on grooved road surfaces.
See also:
Bluetooth® functions in the center console control panel
Character keys containing letters and numbers for dialing numbers, adding phone book entries, etc. TEL: Press this button to activate/deactivate the Bluetooth function. TUNE: Turn to navig ...
Six-speed manual transmission
The manual six-speed gearbox provides good tractive power in each gear in order to combine rapid acceleration with high top speed. All Wheel Drive (AWD) for enhanced stability All Wheel Drive is ...
Putting ACC in standby mode
Before ACC can be used to regulate speed and/or the distance to a vehicle ahead, it must first be put in standby mode. To do so: Press . The symbol appears in the display and parentheses (---) ...