Active chassis (Four C)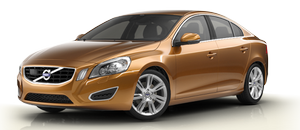 Active chassis, Four-C (Continuously Controlled Chassis Concept), regulates the characteristics of the shock absorbers so that the car's driving characteristics can be adjusted. There are three settings: Comfort, Sport and Advanced.
Comfort
Comfort mode offers a somewhat softer ride and the transmission shifts gears at lower rpm. This mode is particularly suitable for long-distance highway driving. The indicator light in the button will be on when this mode is selected.
Sport
In this mode, the vehicle's body sway is reduced during cornering and steering response is more immediate. The transmission shifts up at higher rpm for sportier driving. The indicator light in the button will be on to indicate that Sport mode has been selected.
Advanced
In this mode, body sway in curves is minimal and steering response is very direct. Gear shifting is done at high rpm in each gear for dynamic and active driving.
See also:
Oil volume
...
Steering wheel keypad
Standard steering wheel keypad 1 - Left/right arrow keys: A short press moves between preset radio stations or tracks on a disc. Press and hold to search within tracks or to tune to the next/prev ...
Scan
The function automatically searches the current waveband for radio stations. When a station is found, it is played for several seconds before scanning is resumed. While the station is playing it c ...