Water on brake discs and brake pads affects braking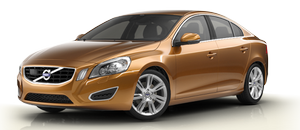 Driving in rain and slush or passing through an automatic car wash can cause water to collect on the brake discs and pads. This will cause a delay in braking effect when the pedal is depressed. To avoid such a delay when the brakes are needed, depress the pedal occasionally when driving through rain, slush, etc. This will remove the water from the brakes. Check that brake application feels normal. This should also be done after washing or starting in very damp or cold weather.
See also:
Symbols
...
Messages
Park brake not fully released – A fault is preventing the parking brake from being released. Try to apply the parking brake and release it several times. If the problem persists, contact an aut ...
Releasing the electric parking brake
Parking brake control Manual release 1. Fasten the seat belt. 2. Insert the remote key in the ignition slot (or press the START/STOP ENGINE button on vehicles with the optional keyless drive) ...