Calibration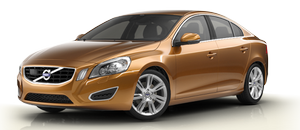 The compass may need to be calibrated if, for example, the vehicle is driven into a new magnetic zone. The character C is shown in the mirror's display if calibration is necessary.
1. Stop the vehicle in a large open area, safely out of traffic and away from steel structures and high-tension electrical wires.
2. Start the vehicle.

NOTE
For best results from calibration, switch off all electrical equipment in the vehicle (climate system, windshield wipers, audio system, etc.) and make sure that all doors are closed.
3. Using a pen or similar object, press and hold the button on the underside of mirror until C is shown again in the mirror(after approx. 6 seconds).
4. Drive as usual. C disappears from the display when calibration is complete.
Alternative calibration method:
Drive slowly in a circle at a speed of no more than 5 mph (8 km/h) until C disappears from the display when calibration is complete.
See also:
Home safe and approach lighting
The light on the door mirrors comes on when approach lighting or home safe lighting is selected, see page 96. ...
Accessing and using menus
In menu mode, you can change settings and program new functions in the audio system. The various menu alternatives are shown in the display, and the current level in the menu structure is show ...
Engaging the cruise control function
Before a speed can be set, the cruise control system must be engaged (put in standby mode). Press the symbol (1). > The symbol illuminates and the text (---) mph (5) indicates that crui ...