Interior lighting, front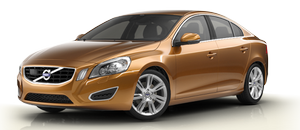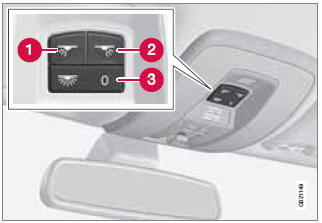 Light switches, front roof lighting
1 - Drivers side front reading light, on/off
2 - Passenger's side front reading light, on/off
3 - Overhead courtesy lighting.
The lighting in the front part of the passenger compartment is controlled with the buttons (1) and (2) in the roof console.
Switch (3) has three positions for all passenger compartment lighting:
Off: right side depressed, automatic lighting off.
Neutral position: automatic lighting is on.
On – left side depressed, passenger compartment lighting on.
See also:
Cold weather precautions
If you wish to check your vehicle before the approach of cold weather, the following advice is worth noting: • Make sure that the engine coolant contains 50 percent antifreeze. Any other mixture ...
Unlocking the vehicle
A keyless drive remote key must be on the same side of the vehicle as the door to be opened, and be within 5 feet (1.5 meters) of the door's lock or the trunk (see the shaded areas in the ...
Engine Drag Control (EDC)
EDC helps keep the engine running if the wheels show a tendency to lock, e.g., when shifting down in the Geartronic manual shifting mode or while using the engine's braking function on a slipp ...