Locking or unlocking the vehicle with the key blade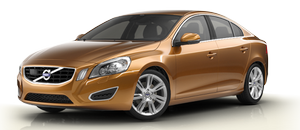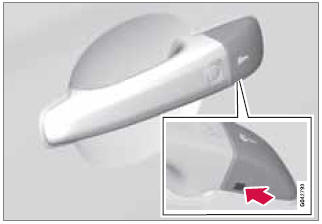 Keyless drive keyhole cover
The driver's door on vehicles equipped with keyless drive can be locked or unlocked with the remote key's detachable key blade if necessary, see page 59 for information on removing the key blade from the remote key. To access the keyhole in the driver's door:
1. Press the key blade approx. 0.5 in. (1 cm) straight up in the hole on the underside of the keyhole cover.
> The cover will come off due to the pressure exerted when the key blade is pushed upward.
2. Insert the key blade as far as possible in the driver's door lock. Turn the key blade to unlock the driver's door only. This will trigger the alarm. Press the remote key into the ignition slot to turn off the alarm.
3. Press the cover back into place after the door has been unlocked.
See also:
How do states use OBD II for emission inspections?
Many states connect a computer directly to a vehicle's OBD II system. The inspector can then read "faults." In some states, this type of inspection has replaced the tailpipe emission ...
Airbag decals
Airbag decal on the outside of both sun visors Passenger's side airbag decal WARNING • Children must never be allowed in the front passenger's seat. • Occupants in the front passenger's seat ...
Headphone socket
External headphones can be connected to the 3.5 mm headphone socket on the side of the head restraint (see the illustration on page 245 for the location of this socket). Adjust the volume with ...