Types of lists used in the manual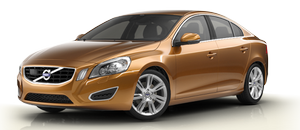 Procedures
Procedures (step-by-step instructions), or actions that must be carried out in a certain order, are arranged in numbered lists in this manual.
If there is a series of illustrations associated with step-by-step instructions, each step in the procedure is numbered in the same way as the corresponding illustration.
1 Lists in which letters are used can be found with series of illustrations in cases where the order in which the instructions are carried out is not important.

A Arrows with or without numbers are used to indicate the direction of a movement.
If there are no illustrations associated with a step-by-step list, the steps in the procedure are indicated by ordinary numbers.
Position lists

Red circles containing a number are used in general overview illustrations in which certain components are pointed out. The corresponding number is also used in the position list's description of the various components.
Bullet lists
Bullets are used to differentiate a number of components/functions/points of information that can be listed in random order.
For example:
See also:
How can I prepare for my next OBD II emission inspection?
Х If your Check Engine (MIL) light is lit Ц or was lit but went out without service, have your vehicle diagnosed and, if necessary, serviced by a qualified Volvo technician. Х If you recently h ...
Handling
Х Check that the battery cables are correctly connected and tightened. Х Never disconnect the battery when the engine is running (for example, when replacing the battery). Х If the battery is ...
C30 in the Market
Battaglia says the C30 is designed to bring younger buyers to the Volvo brand. Lots of automakers talk about developing a young buyer base, but only a few actually seem to come up with a product t ...