Types of lists used in the manual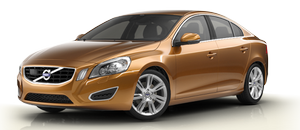 Procedures
Procedures (step-by-step instructions), or actions that must be carried out in a certain order, are arranged in numbered lists in this manual.
If there is a series of illustrations associated with step-by-step instructions, each step in the procedure is numbered in the same way as the corresponding illustration.
1 Lists in which letters are used can be found with series of illustrations in cases where the order in which the instructions are carried out is not important.

A Arrows with or without numbers are used to indicate the direction of a movement.
If there are no illustrations associated with a step-by-step list, the steps in the procedure are indicated by ordinary numbers.
Position lists

Red circles containing a number are used in general overview illustrations in which certain components are pointed out. The corresponding number is also used in the position list's description of the various components.
Bullet lists
Bullets are used to differentiate a number of components/functions/points of information that can be listed in random order.
For example:
See also:
Manual operation
1. Opening the sun shade: Pull the control back to the first stop (the manual open position) and hold it until the sun shade has opened to the position of your choice. 2. Opening the rear edge ...
Suspension
The advanced, independent suspension system employs spring struts at the front, the geometry of which has been carefully calculated to provide quick and precise steering response, enhancing the ca ...
Traction control (TC)
This function is designed to help reduce wheel spin by transferring power from a drive wheel that begins to lose traction to the wheel on the opposite side of the vehicle (on the same axle). TC ...