Decals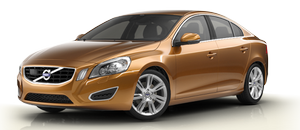 There are various types of decals in the vehicle whose purpose is to provide important information in a clear and concise way. The importance of these decals is explained as follows, in descending order of importance.
Black ISO symbols on a yellow warning background, white text/image on a black background. Decals of this type are used to indicate potential danger. Ignoring a warning of this type could result in serious injury or death.
Risk of damage to the vehicle
White ISO symbols and white text/image on a black or blue warning background and space for a message. If the information on decals of this type is ignored, damage to the vehicle could result.
Information
White ISO symbols and white text/image on a black background. These decals provide general information.

NOTE
The decals shown in the Owner's Manual are examples only and are not intended to be reproductions of the decals actually used in the vehicle. The purpose is to give an indication of how they look and their approximate location in the vehicle. The applicable information for your particular vehicle can be found on the respective decals in the vehicle.
See also:
Symbols
Wear protection gogg See owner's manual for details Keep away from children Corrosive No smoking, no open flames, no sparks Explosion Recycle properly ...
Exterior
Volvo XC60 has a characteristic XC design language, with a blend of passenger- and coupe-like car shapes - including a touch of well-known Volvo design elements. The formula-drive stance, with big ...
Messages
Park brake not fully released – A fault is preventing the parking brake from being released. Try to apply the parking brake and release it several times. If the problem persists, contact an aut ...