Volvo programs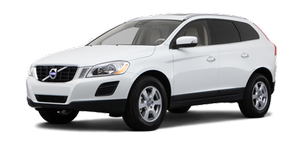 Volvo On Call Roadside Assistance
Your new Volvo comes with a four year ON CALL roadside assistance. Additional information, features, and benefits are described in a separate information package in your glove compartment.
If you require assistance, dial:
In the U.S. 1-800-638-6586 (1-800-63-VOLVO)
In Canada 1-800-263-0475
Technician certification
In addition to Volvo factory training, Volvo supports certification by the National Institute for Automotive Service Excellence (A.S.E.). Certified technicians have demonstrated a high degree of competence in specific areas.
Besides passing exams, each technician must also have worked in the field for two or more years before a certificate is issued. These professional technicians are best able to analyze vehicle problems and perform the necessary maintenance procedures to keep your Volvo at peak operating condition.
See also:
Standby mode (temporary deactivation)
Press to temporarily deactivate cruise control (put it in standby mode). The set speed, for example 55 mph, is then shown in parentheses. The previously set speed and time interval are resum ...
Scanning
SCAN automatically searches through the list of satellite channels. The search will only be carried out in the selected category, see page 214 for more detailed information on the scan function. ...
Brake fluid reservoir
The brake fluid should always be above the MIN mark on the side of the reservoir. Check, without removing the cap, that there is sufficient fluid in the reservoir. Fluid type: DOT 4+ boiling poi ...