Spare wheel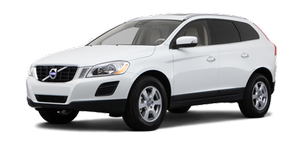 The spare wheel is only intended for temporary use. Replace it with a normal wheel as soon as possible. The car's handling may be altered by the use of the spare wheel. The correct tire pressure for the spare wheel is stated in the tire pressure table on page 291.
WARNING
Current legislation prohibits the use of the "Temporary Spare" tire other than as a temporary replacement for a punctured tire. It must be replaced as soon as possible by a standard tire. Road holding and handling may be affected with the "Temporary Spare" in use.
CAUTION The vehicle must never be driven with more than one temporary spare wheel.
The spare wheel is located in the spare wheel well with the rim side down. There are two foam blocks, one under the spare wheel and one over/inside. The upper one contains all tools.
The same bolt runs through to secure the spare wheel and the foam blocks.
See also:
Troubleshooting
If Windscreen Sensors blocked appears in the information display, this indicates that the City Safety™ laser sensor is obstructed in some way and cannot detect vehicles ahead of you, which mea ...
Behind the wheel
Driving the XC70's turbocharged 3.0-liter V-6 took some getting used to. I appreciated the surprisingly zippy kick-in-the-pants feel, as opposed to the sluggishly heavy acceleration I anticipated ...
Changing wheels with TPMS
Please note the following when changing or replacing the factory installed TPMS wheels/ tires on the vehicle: Only the factory-mounted wheels are equipped with TPMS sensors in the valves. If t ...