Demanding driving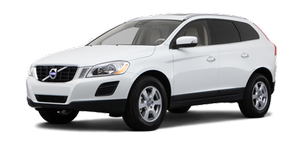 In demanding driving conditions, such as operating the vehicle in hot weather, towing a trailer, or driving for extended periods at higher altitudes than normal, it may be advisable to switch to higher octane fuel (91 or higher) or to change gasoline brands to fully utilize your engine's capacity, and for the smoothest possible operation.
NOTE
When switching to higher octane fuel or changing gasoline brands, it may be necessary to fill the tank more than once before a difference in engine operation is noticeable.
See also:
Engine Drag Control (EDC)
EDC helps keep the engine running if the wheels show a tendency to lock, e.g., when shifting down in the Geartronic manual shifting mode or while using the engine's braking function on a slipp ...
Visual indicator
The audio system's display gives an overview of the vehicle's position in relation to a detected object. The marked sectors in the display indicate that one or more of the sensors has detected ...
Operation
Press to operate the air quality sensor (normal setting). or: Select one of the following three functions by pressing 1, 2 or 3 times. 1. The AUT LED lights. The air quality sensor is now acti ...