Demanding driving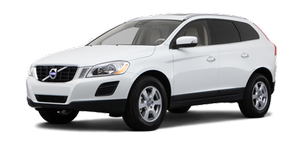 In demanding driving conditions, such as operating the vehicle in hot weather, towing a trailer, or driving for extended periods at higher altitudes than normal, it may be advisable to switch to higher octane fuel (91 or higher) or to change gasoline brands to fully utilize your engine's capacity, and for the smoothest possible operation.
NOTE
When switching to higher octane fuel or changing gasoline brands, it may be necessary to fill the tank more than once before a difference in engine operation is noticeable.
See also:
How HD broadcasting works
HD Radio works similarly to conventional radio and broadcasts of this type are available in many areas of the United States. However, there are a few key differences: Instead of transmitting one ...
Volvo's recommendations
Why does Volvo believe that no child should sit in the front seat of a car? It's quite simple really. A front airbag is a very powerful device designed, by law, to help protect an adult. Becau ...
Selecting a channel
There are three ways of tuning in a channel: Using the left and right arrow keys to go to the next channel. Skipped channels (see page 220) will be excluded. By turning the TUNE control and s ...