Gasoline containing alcohol and ethers, "Oxygenated fuels"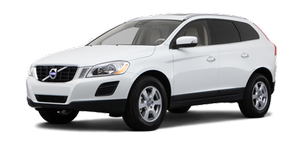 Some fuel suppliers sell gasoline containing "oxygenates" which are usually alcohols or ethers. In some areas, state or local laws require that the service pump be marked indicating use of alcohols or ethers. However, there are areas in which the pumps are unmarked. If you are not sure whether there is alcohol or ethers in the gasoline you buy, check with the service station operator. To meet seasonal air quality standards, some areas require the use of "oxygenated" fuel.
Volvo allows the use of the following "oxygenated" fuels; however, the octane ratings listed on page 267 must still be met.
Alcohol – Ethanol
Fuels containing up to 10% ethanol by volume may be used. Ethanol may also be referred to as Ethyl alcohol, or "Gasohol".
Ethers – MTBE: Fuels containing up to 15% MTBE may be used.
See also:
Engine oil
Engine oil must meet the minimum ILSAC specification GF-4, API SL, or ACEA A1/B1. Lower quality oils may not offer the same fuel economy, engine performance, or engine protection. Volvo recommen ...
Windshield wipers/washers
Windshield wipers and washers 1 - Rain sensor* on/off 2 - Thumb wheel sensitivity/frequency CAUTION Use ample washer fluid when washing the windshield. The windshield should be thoroughly ...
Power moonroof
To operate the moonroof, turn the ignition key to position I or II, or start the engine. The moonroof can be operated in two ways: A Tilt position B Sliding moonroof Tilt position Open: With ...