Introduction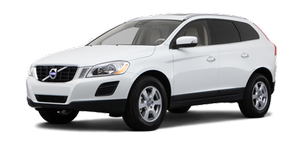 The infotainment system's voice control feature enables the driver to voice-activate certain functions in a Bluetooth®-connected cell phone or the navigation system.
NOTE
• The information in this section applies to using voice commands to operate a Bluetooth®-connected cell phone.
See also the section "Bluetooth® hands-free connection" beginning on page 233 for detailed information about using a cell phone with the vehicle's infotainment system.
• The navigation system has a separate user's guide containing information about voice commands for operating that system.
Voice commands offer convenience and help avoid distractions so that you can concentrate on driving and focus your attention on road and traffic conditions.
WARNING
As the driver, you have full responsibility for operating the vehicle safely and adhering to all applicable traffic regulations.
The voice control feature provides access to a number of functions in the Bluetooth® handsfree and navigation systems while allowing you to keep your hands on the steering wheel. Input is in dialogue form using spoken commands from the user and verbal prompts from the system.
Voice control uses the same microphone as the Bluetooth® hands-free system (see the illustration on page 233) and system prompts are provided through the infotainment system's front speakers.
See also:
Side windows and laminated panoramic roof
To ensure that the air conditioning works optimally, the side windows, and the laminated panoramic roof should be closed. ...
Setting a warning distance
This setting determines the distance at which the visual and audible warnings are triggered. Select Long, Normal or Short by pressing MY CAR on the center console control panel and going to Set ...
Hoisting the vehicle
If a garage jack is used to lift the vehicle, the two jack attachments points should be used. They are specially reinforced to bear the weight of the vehicle. A garage jack can also be placed u ...