Automatic connection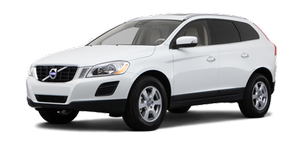 When the hands-free system is active and the most recently connected cell phone is within range, it is connected automatically. If this phone is not within range, the hands-free system will attempt to connect one of the other paired cell phones. When the infotainment system searches for the most recently connected phone, this phone's name appears in the display.
See also:
Steering wheel keypad
The keypad varies according to the vehicle's equipment 1 Turn the thumb wheel to go up/down among menu selections. Press the thumb wheel to make a selection or store a function in the system' ...
Fuel filler door
Press the button on the light switch panel (see the illustration on page 268) when the vehicle is at a standstill to unlock the fuel filler door. Please note that the fuel filler door will remain ...
Alarm
The alarm is automatically armed whenever you lock your vehicle. When armed, the alarm continuously monitors a number of points on the vehicle. The following conditions will set off the alarm: ...