Screen settings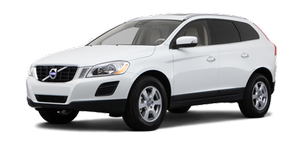 Screen settings can be made (when the vehicle is not moving) for:
• Brightness
• Contrast
1. PressOK/MENU and choose Image settings and confirm by pressing OK/ MENU.
2. Turn TUNE to the desired setting and press OK/MENU.
3. Change the setting by turning TUNE and confirm the change by pressing OK/ MENU.
Press OK/MENU or EXIT to return to the screen settings list.
To return to the factory settings, select Reset .
See also:
ABS with EBD (Electronic Brake ForceDistribution)
EBD is an integrated part of the ABS system. EBD regulates the hydraulic pressure to the rear brakes to help provide optimal braking capacity. The brake pedal will pulsate during braking, which ...
Driving Dynamics: Engines
The Volvo S40 is available with a range of high-tech engines that reflect its role as a premium alternative. Three new engines joined the range in 2007: a 145 PS 2.0-litre petrol, a five-cylinder ...
Recalibrating TPMS (Canadian models only)
In certain cases, it may be necessary to recalibrate TPMS to conform to Volvo's recommended tire inflation pressures (see the inflation pressure table on page 291), for example, if higher infl ...