Using City Safety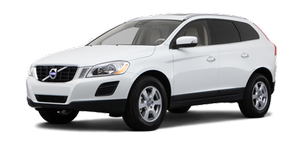 NOTE
The City Safety™ function is activated automatically each time the engine has been switched off and restarted.
On and Off
In certain situations, it may be desirable to switch City Safety™ off, such as when driving in close quarters where leaves, branches, etc.
may obscure the hood and windshield.
When the engine is running, City Safety™ can be switched off as follows:
Press My Car in the center console control panel and go to Settings

Car settings

Driver support systems

City Safety.
Select Off.
If the engine is switched off, City Safety™ will reactivate when the engine is restarted.
WARNING
The laser sensor emits light when the ignition is in mode II or higher, even if City Safety™ has been switched off.
To switch City Safety™ on again:
• Follow the same procedure as for switching City Safety™ off but select ON.
See also:
Interior design
The all-new Volvo XC70 is designed to be the perfect motoring accompaniment to an outdoor lifestyle. It offers great comfort and luxury for five adults yet has more than enough carrying space for ...
Blocking access to the trunk
Normal locking/unlocking function Locking/unlocking points with valet locking activated By utilizing the remote key with the key blade removed, the valet locking feature enables you to block a ...
Standby mode due to action by the driver
ACC is temporarily deactivated and put in standby mode: • when the brakes are applied • if the driver's seat belt is taken off • If the driver's door is opened • if the gear selector is moved to ...