Technician certification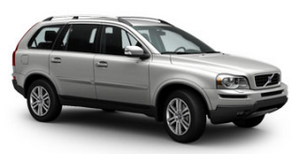 In addition to Volvo factory training, Volvo supports certification by the National Institute for Automotive Service Excellence (A.S.E.). Certified technicians have demonstrated a high degree of competence in specific areas.
Besides passing exams, each technician must also have worked in the field for two or more years before a certificate is issued. These professional technicians are best able to analyze vehicle problems and perform the necessary maintenance procedures to keep your Volvo at peak operating condition.
See also:
Rear screen settings
When watching a video file, a pop-up menu can be displayed by pressing on the remote control. The content of this menu will vary, depending on the what is being played/viewed. ...
Belt check
Check the belt regularly to make sure it is in good condition and is clean. A worn or dirty belt can cause poor cooling and low alternator output as well as impair the operation of the power steer ...
Methanol
Do not use gasolines containing methanol (methyl alcohol, wood alcohol). This practice can result in vehicle performance deterioration and can damage critical parts in the fuel system. Such dam ...