Auto-brake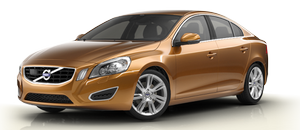 If a collision is imminent and the driver has not applied the brakes or begun to steer around the vehicle or pedestrian, the auto-brake function is activated without the driver pressing the brake pedal. Full brake force is applied to help reduce the vehicle's speed when the collision occurs or limited brake force is applied if this is sufficient to avoid the collision.

NOTE
The auto-brake and brake support functions are always on and cannot be turned off.
See also:
Call lists
Call lists are copied to the hands-free function each time a cell phone is connected and the lists are updated while the phone is connected. In normal view, turn TUNE counter-clockwise to see the ...
Safety
Like all Volvo models, the XC90 features a comprehensive safety package designed to protect occupants in a wide variety of accidents. Given the higher centre of gravity of an SUV, however, there h ...
Limitations
Main channel vs. sub-channels (FM only): The main channel is the only channel that can receive in hybrid mode (both digital and analogue). If a frequency has subchannels, they are broadcast i ...