Auto-brake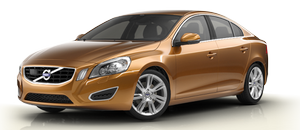 If a collision is imminent and the driver has not applied the brakes or begun to steer around the vehicle or pedestrian, the auto-brake function is activated without the driver pressing the brake pedal. Full brake force is applied to help reduce the vehicle's speed when the collision occurs or limited brake force is applied if this is sufficient to avoid the collision.

NOTE
The auto-brake and brake support functions are always on and cannot be turned off.
See also:
Operation
1 Auto open (arrow points toward the rear of the vehicle) 2 Manual open 3 Manual close 4 Auto close WARNING • During manual closing, if the laminated panoramic roof is obstructed, immediately ...
Symbols
Wear protection gogg See owner's manual for details Keep away from children Corrosive No smoking, no open flames, no sparks Explosion Recycle properly ...
Six-cylinder turbo engine
The 3-litre, six-cylinder turbo engine is transversely mounted and very compact. The engine delivers 285 horsepower and 400 Nm of torque, from low up to high revs. The turbo-six provides a high le ...