Left-side steering wheel lever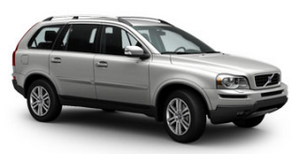 See also:
Fault tracing and actions
If the message Windscreen Sensors blocked is displayed, this means that the camera is obscured and cannot detect pedestrians, vehicles or road marker lines in front of the vehicle. This, in turn, ...
Severe strain on the brake system
The brakes will be subject to severe strain when driving in mountains or hilly areas, or when towing a trailer. Vehicle speed is usually slower, which means that the cooling of the brakes is l ...
2008 Volvo C30 Review
The once utilitarian hatchback has become the new cool car (again), with automakers flooding the market with small, uniquely styled models. Volvo's new four-seat C30 joins the Mini Cooper — the ca ...