Volvo's concern for safety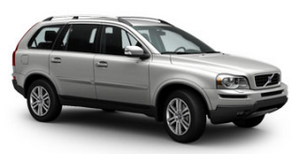 Safety is the Volvo cornerstone. Our concern dates back to 1927 when the first Volvo rolled off the production line. Three-point seat belts (a Volvo invention), safety cages, and energyabsorbing impact zones were designed into Volvo vehicles long before it was fashionable or required by government regulation. We will not compromise our commitment to safety. We continue to seek out new safety features and to refine those already in our vehicles. You can help. We would appreciate hearing your suggestions about improving automobile safety.
We also want to know if you ever have a safety concern with your vehicle. Call us in the U.S. at: 800-458-1552 or in Canada at: 800-663-8255.
See also:
Location of taillight bulbs
Brake lights (LEDs) Brake light Backup light Turn signals Rear fog light (driver's side only) NOTE If an error message remains in the display after a faulty bulb has been replace ...
Cleaning floor mats
The floor mats should be vacuumed or brushed clean regularly, especially during winter when they should be taken out for drying. Spots on textile mats can be removed with a mild detergent. For ...
Safety
Volvo's commitment to safety is as old as the company itself. As Assar Gabrielsson, one of the founders of Volvo, declared: "Cars are driven by people. The guiding principle behind everything ...