Volvo's concern for safety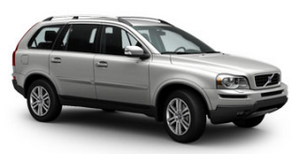 Safety is the Volvo cornerstone. Our concern dates back to 1927 when the first Volvo rolled off the production line. Three-point seat belts (a Volvo invention), safety cages, and energyabsorbing impact zones were designed into Volvo vehicles long before it was fashionable or required by government regulation. We will not compromise our commitment to safety. We continue to seek out new safety features and to refine those already in our vehicles. You can help. We would appreciate hearing your suggestions about improving automobile safety.
We also want to know if you ever have a safety concern with your vehicle. Call us in the U.S. at: 800-458-1552 or in Canada at: 800-663-8255.
See also:
Standby mode due to action by the driver
ACC is temporarily deactivated and put in standby mode: Х when the brakes are applied Х if the driver's seat belt is taken off Х If the driver's door is opened Х if the gear selector is moved to ...
Setting a warning distance
This setting determines the distance at which the visual and audible warnings are triggered. Select Long, Normal or Short by pressing MY CAR on the center console control panel and going to Settin ...
Fuses in the passenger compartment on the edge of the dashboard
The decal shows the positions and amperage of the fu Fuses are located inside the access panel on the edge of the dashboard, on the driver's side. There are also a number of spare fuses. When ...