Volvo's concern for safety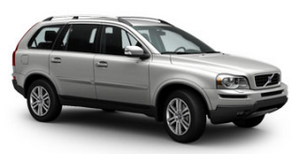 Safety is the Volvo cornerstone. Our concern dates back to 1927 when the first Volvo rolled off the production line. Three-point seat belts (a Volvo invention), safety cages, and energyabsorbing impact zones were designed into Volvo vehicles long before it was fashionable or required by government regulation. We will not compromise our commitment to safety. We continue to seek out new safety features and to refine those already in our vehicles. You can help. We would appreciate hearing your suggestions about improving automobile safety.
We also want to know if you ever have a safety concern with your vehicle. Call us in the U.S. at: 800-458-1552 or in Canada at: 800-663-8255.
See also:
Inflatable Curtain (IC)
General information This system consists of inflatable curtains located along the sides of the roof liners, stretching from the center of both front side windows to the rear edge of the rear ...
Audio volume and automatic volume control
The infotainment system compensates for disrupting noises in the passenger compartment by increasing the volume according to the speed of the vehicle. The level of sound compensation can be set at ...
Gauges
Gauges in the instrument panel 1 - Speedometer 2 - Fuel gauge. Please note that the fuel level indicator in the gauge moves from right to left as the amount of fuel in the tank decreases. The ar ...