Volvo's concern for safety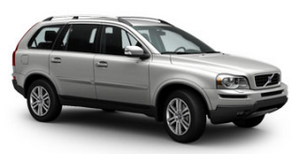 Safety is the Volvo cornerstone. Our concern dates back to 1927 when the first Volvo rolled off the production line. Three-point seat belts (a Volvo invention), safety cages, and energyabsorbing impact zones were designed into Volvo vehicles long before it was fashionable or required by government regulation. We will not compromise our commitment to safety. We continue to seek out new safety features and to refine those already in our vehicles. You can help. We would appreciate hearing your suggestions about improving automobile safety.
We also want to know if you ever have a safety concern with your vehicle. Call us in the U.S. at: 800-458-1552 or in Canada at: 800-663-8255.
See also:
Calling a contact
The dialogue below enables you to call the predefined contacts in your cell phone. See the phone's user's guide if necessary. The user initiates the dialogue by saying: Phone > call contact ...
Selecting a channel
There are three ways of tuning in a channel: Using the left and right arrow keys to go to the next channel. Skipped channels (see page 220) will be excluded. By turning the TUNE control and s ...
Touching up paintwork
Paint code on the model plate Paint damage requires immediate attention to avoid rusting. Make it a habit to check the finish regularly, for instance washing the vehicle. Touch-up if necessary. ...