Volvo's concern for safety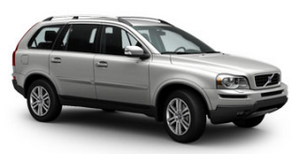 Safety is the Volvo cornerstone. Our concern dates back to 1927 when the first Volvo rolled off the production line. Three-point seat belts (a Volvo invention), safety cages, and energyabsorbing impact zones were designed into Volvo vehicles long before it was fashionable or required by government regulation. We will not compromise our commitment to safety. We continue to seek out new safety features and to refine those already in our vehicles. You can help. We would appreciate hearing your suggestions about improving automobile safety.
We also want to know if you ever have a safety concern with your vehicle. Call us in the U.S. at: 800-458-1552 or in Canada at: 800-663-8255.
See also:
Introduction
All bulb specifications are listed on page 311. The following bulbs should only be replaced by a trained and qualified Volvo service technician: Dome lighting Reading lights Glove compartmen ...
Limitations
Strong sunlight, reflections, extreme light contrasts, the use of sunglasses, or if the driver is not looking straight ahead may make the visual warning signal in the windshield difficult to see ...
Function
Location of the laser sensor in the windshield City Safety™ monitors traffic ahead of you using a laser sensor mounted in the upper section of the windshield. If a collision is imminent, City ...