Storing preset stations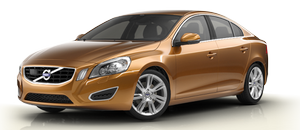 Ten preset stations can be stored for each waveband (AM, FM1, etc.).
Stored preset stations are selected using the number key buttons on the center console. Manually storing preset stations
1. Tune to a station (see "Selecting a station").
2. Hold in one of the number key buttons.
> The sound will be muted for several seconds and when it returns, the station has been stored on the number key button used.
A list of preset stations can be displayed. This function can be activated/deactivated in AM/ FM mode in FM menu Show presets or in AM menu Show presets