Blocking access to the trunk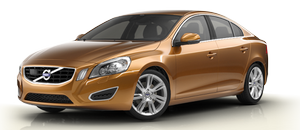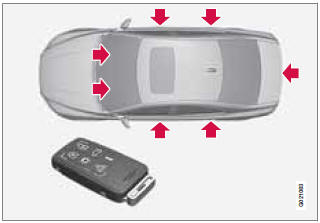 Normal locking/unlocking function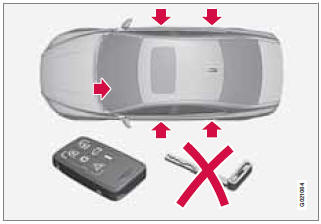 Locking/unlocking points with valet locking activated
By utilizing the remote key with the key blade removed, the valet locking feature enables you to block access to the trunk and glove compartment for e.g., valet parking or when the vehicle is brought to the retailer for service.
With the valet locking function activated:
The vehicle's doors can be locked or unlocked with the remote
The engine can be started
The glove compartment cannot be unlocked
Access to the trunk is blocked (the trunk lid cannot be unlocked or opened with the remote, and the rear seat backrests cannot be lowered
Activating the valet locking function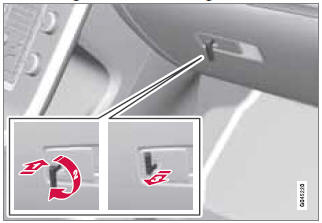 Insert the key blade in the glove compartment lock.

Turn the key blade180 degrees clockwise.

Remove the key blade from the lock. A message will appear in the instrument panel display.
Deactivating the valet locking function
Turn the key blade 180 degrees counterclockwise in the glove compartment lock to deactivate valet locking.
See page 69 for information on locking the glove compartment normally, without activating the valet locking function.
See also:
CHECK ENGINE Malfunction indicatorlight
On-Board Diagnostics II (OBDII): As you drive, a computer called "OBDII" monitors your vehicle's engine, transmission, electrical and emission systems. The CHECK ENGINE light will light ...
Checking the engine oil
The oil level should be checked at regular intervals, particularly during the period up to the first scheduled maintenance service. See page 339 for oil specifications. Refer to the Warranty a ...
The Moves
While the interior is the S80's standout area, the driver's digs were never the old model's main fault — a lackluster driving experience was. The S80's optional V-8 engine adds some excitement, ma ...