Operation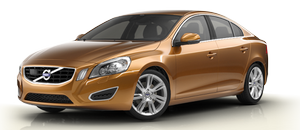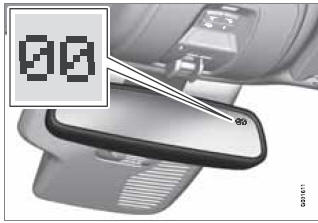 Rearview mirror with compass.
The rearview mirror has an integrated display that shows the compass direction in which the vehicle is pointing. Eight different directions are shown with the abbreviations: N (north), NE (north east), E (east), SE (southeast), S (south), SW (southwest), W (west) and NW (northwest).
The compass is displayed automatically when the vehicle is started or in ignition mode II. To switch the compass on/off use a pen or similar object and press in the button on the underside of the mirror.
See also:
Tire sealing system–temporarilyrepairing a flat tire
Temporarily repairing a flat tire is done in two stages: • Stage 1: The hole is sealed by pumping sealing compound into the tire. The car is then driven a short distance to distribute the sea ...
Keyless locking and unlocking
Range of the keyless drive remote key–5 ft (1.5 meters) This system makes it possible to unlock and lock the vehicle without having to press any buttons on the Personal Car Communicators (PCC). I ...
Exterior
Volvo XC60 has a characteristic XC design language, with a blend of passenger- and coupe-like car shapes - including a touch of well-known Volvo design elements. The formula-drive stance, with big ...