Driving distance on current fuel reserve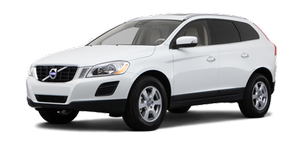 This function shows the approximate distance that can be driven on the fuel remaining in the tank. The calculation is based on average fuel consumption during the last 20 miles (30 km) of driving and the amount of fuel remaining in the tank when the reading was taken. When the message ---- miles to empty tank appears in the display, refuel as soon as possible.
NOTE
The actual distance that can be driven on the usable fuel remaining in the tank may be influenced by a change in driving style.
See also page 262 for information on driving economically.
Resetting
1. Select --- mph average speed or --.- mpg average.
2. Press and hold RESET for approx. 1 second to reset the selected function. If RESET is kept depressed for at 3 three seconds, Average speed and Average fuel consumption are reset simultaneously.
See also:
HD Radioreception (U.S. models only)
Introduction Display when the radio is receiving an HD Radio broadcast HD radio is a brand name registered by the Ibiquity digital corporation2. They are the developer of a broadcasting technol ...
SIRIUS ID
The SIRIUS ID (sometimes referred to as the Electronic Serial Number or ESN) is required when contacting the Sirius Call Center. It is used to activate your account and when making any account ...
Airbag decals
Airbag decal on the outside of both sun visors Passenger's side airbag decal WARNING • Children must never be allowed in the front passenger's seat. • Occupants in the front passenger's seat ...