Driving distance on current fuel reserve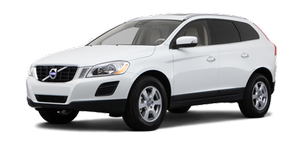 This function shows the approximate distance that can be driven on the fuel remaining in the tank. The calculation is based on average fuel consumption during the last 20 miles (30 km) of driving and the amount of fuel remaining in the tank when the reading was taken. When the message ---- miles to empty tank appears in the display, refuel as soon as possible.
NOTE
The actual distance that can be driven on the usable fuel remaining in the tank may be influenced by a change in driving style.
See also page 262 for information on driving economically.
Resetting
1. Select --- mph average speed or --.- mpg average.
2. Press and hold RESET for approx. 1 second to reset the selected function. If RESET is kept depressed for at 3 three seconds, Average speed and Average fuel consumption are reset simultaneously.
See also:
Minor scratches on the surface
If the stone chip has not penetrated down to the metal and an undamaged layer of paint remains, the touch-up paint can be applied as soon as the spot has been cleaned. ...
Environment
Volvo and the environment Volvo is committed to the well being of its customers. As a natural part of this commitment, we care about the environment in which we all live. Caring for the environm ...
Types of lists used in the manual
Procedures Procedures (step-by-step instructions), or actions that must be carried out in a certain order, are arranged in numbered lists in this manual. If there is a series of illustrations asso ...