Anti-lock braking system (ABS)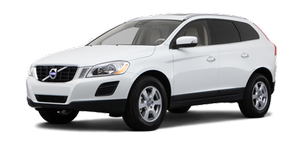 The Anti-lock Braking System (ABS) helps to improve vehicle control (stopping and steering) during severe braking conditions by limiting brake lockup. When the system "senses" impending lockup, braking pressure is automatically modulated in order to help prevent lockup that could lead to a skid.
The system performs a brief self-diagnostic test when the engine has been started and driver releases the brake pedal. Another automatic test may be performed when the vehicle first reaches a speed of approximately 6 mph (10 km/h). The brake pedal will pulsate several times and a sound may be audible from the ABS control module, which is normal.
See also:
Belt check
Check the belt regularly to make sure it is in good condition and is clean. A worn or dirty belt can cause poor cooling and low alternator output as well as impair the operation of the power steer ...
Cleaning the BLIS camera lenses
In order to function optimally, the BLIS camera lenses must be kept clean. They can be wiped clean with a soft cloth or wet sponge. CAUTION • Clean the lenses carefully to avoid scratching. • ...
Cold weather precautions
If you wish to check your vehicle before the approach of cold weather, the following advice is worth noting: Make sure that the engine coolant contains 50 percent antifreeze. Any other mixtur ...