Booster cushions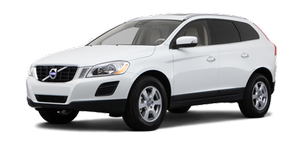 Securing a booster cushion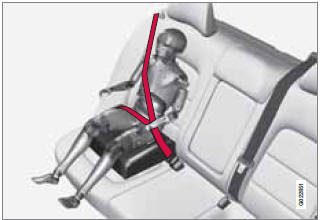 Position the child correctly on the booster cushion
Booster cushions are recommended for children who have outgrown convertible seats.
1. Place the booster cushion in the rear seat of the vehicle.
2. With the child properly seated on the booster cushion, attach the seat belt to or around the cushion according to the manufacturer's instructions.
3. Fasten the seat belt by inserting the latch plate into the buckle (lock) until a distinct click is audible.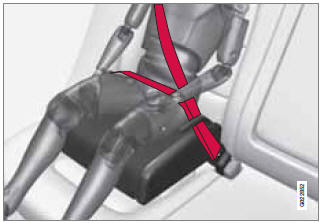 Positioning the seat belt
4. Ensure that the seat belt is pulled taut and fits snugly around the child.
WARNING
Х The hip section of the three-point seat belt must fit snugly across the child's hips, not across the stomach.
Х The shoulder section of the three-point seat belt should be positioned across the chest and shoulder.
Х The shoulder belt must never be placed behind the child's back or under the arm.
See also:
BRAKE Brake circuit malfunction
The brake system is a hydraulic system consisting of two master cylinders and two separate brake circuits. If a problem should occur in one of these circuits, it is still possible to stop the vehi ...
Volvo and the environment
Volvo is committed to the well being of its customers. As a natural part of this commitment, we care about the environment in which we all live. Caring for the environment means an everyday inv ...
Marker lines
1 - Marker line for a 1-foot (30-centimeter) zone behind the vehicle 2 - Marker line for the clear back-up zone 3 - "Wheel tracks" The solid line (1) indicates a zone within 1 ft (30 ...