Conserving electrical current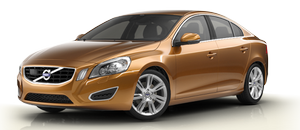 Keep the following in mind to help minimize battery drain:
When the engine is not running, avoid using ignition mode II. Many electrical systems (the audio system, the optional navigation system, power windows, etc) will function in ignition modes 0 and I. These modes reduce drain on the battery.
Please keep in mind that using systems, accessories, etc., that consume a great deal of current when the engine is not running could result in the battery being completely drained. Driving or having the engine running for approximately 15 minutes will help keep the battery charged.
See also:
Engaging the cruise control function
The cruise control panel is located on the left side of the steering wheel hub. NOTE This does not set the vehicle's speed. 1. Press the CRUISE button. > CRUISE will be displayed in the info ...
Equalizer
Sound levels for different frequencies can be adjusted separately using this feature. To do so: 1. Press OK/MENU to access Audio settings and select Equalizer. 2. Turn TUNE to select one of the ...
Automatic standby mode
Adaptive cruise control is linked to other systems such as the stability and traction control system (DSTC). If this system is not functioning properly, adaptive cruise control is automatically ...