Vehicles equipped with Park Assist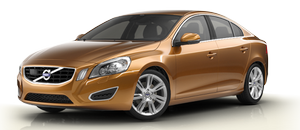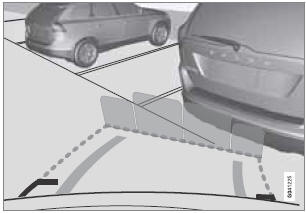 Colored fields (4-one per sensor) indicate distance
If the vehicle is equipped with the optional Park Assist system, the distance to an object will be indicated more exactly and colored markers in the display indicate which of the sensor(s) has detected the object.
The markers change color (from yellow to orange to red) as the vehicle comes closer to the object.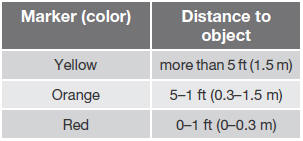 See also:
Keyless drive
Vehicles equipped with the optional Personal Car Communicator have the keyless drive function, see page 63 for detailed information. ...
Technician certification
In addition to Volvo factory training, Volvo supports certification by the National Institute for Automotive Service Excellence (A.S.E.). Certified technicians have demonstrated a high degree of c ...
Changing the set speed
After a speed has been set, it can be increased or decreased by using the or buttons. Each time one of these buttons is pressed, the vehicle's speed changes by 5 mph (approximately 8 km/h). ...